Hummingbirds, little rays of sunshine that wander fleetingly through suburban gardens are the smallest bird species on Earth and perhaps the most symbolic in the history of Mexico City. 
Legends
The Aztecs were master observers of their surroundings, specifically when it came to the small details that led to transcendental changes in their lands. Such was the case of the tiny hummingbirds that made trees and weeds blossom with their mere presence. Their being, as ephemeral as air, made the Mexicas believe that they brought good luck and that is probably why the Sun God Huitzilopochtli adorned his headdress with symbols regarding this tiny bird. Huitzilin or Huitzil as named in Nahuatl, are mentioned in the most popular and ancient Aztec legend which narrates the quest for their promised land, Mexico's Valley:
Continue your search after the rainy days have passed, follow the small rays of sunshine clad with tiny flower suckle lances… they are the Huitzilin, sons of Huitzilopochtli, they'll lead you to the eagle standing on the cactus devouring the snake. 
Their beautiful figure is present on many ancient objects, murals and Aztec codices. The Mexicas believed that their fallen warriors, after having traveled to the world of the dead, would reincarnate as these small birds; their spirits accompanied the Sun God as fiery multicolored rays. Another ancient belief concerning hummingbirds belongs to the Mayan culture, which considered hummingbirds the last animals created by the gods. They were in charge of taking their wishes and thoughts from one place to another. They were also related to the motions of wind, rain and other unpredictable and chaotic forces, which they believed were magical in nature.
The ancient legends of pre-Columbian Mexico hold a beautiful metaphysical nature. The capacity of imagining a sacred origin and mission to the worlds existing creatures result in a complex poetry with profound meanings and lessons.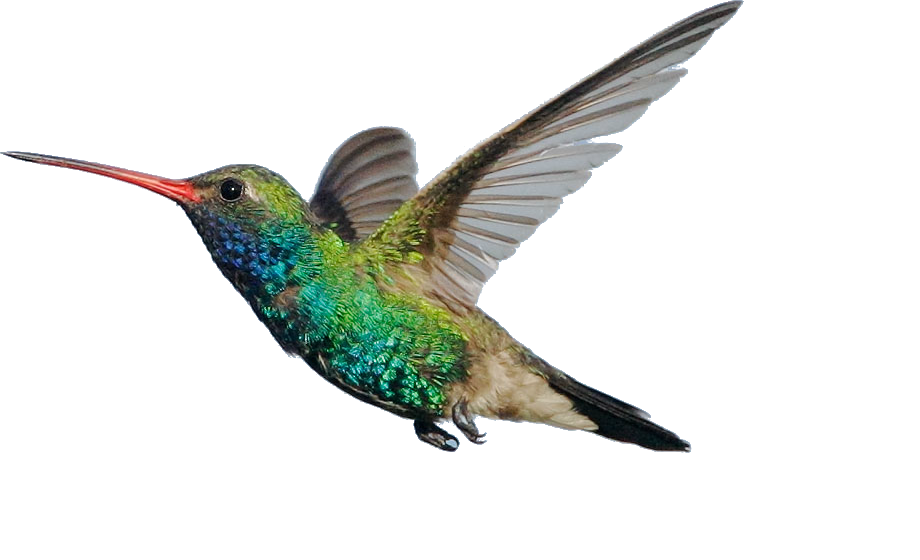 Scientific classification and surprising facts
Their scientific classification is slightly complicated. Foremostly, they belong to the Apodiformes order (from Greek, meaning without "podos", or feet, which alludes to the size of their legs), which is in itself grouped in the small bird family: Trochilidae. Solely in America, we're fortunate enough to have this type of bird discretely invade our skies with over 100 genuses of Trochilidae, distributed throughout 340 species, all with singular peaks and colors. Some surprising facts about this beautiful bird are:
They have no sense of smell. 
They bathe in flight by grazing or gliding on damp leaves. 
Their color is a result of their feathers' melanin pigments, as well as the refraction of light, hence the metallic tonalities they display.
Every day they consume twice their weight in food which is balanced by the massive amount of energy required for them to fly. 
They can fly in many directions, even backwards. 
Their heart beats between 500 and 1200 times a minute. 
They flap their wings 80 times per second. 
Their tongue is twice as long as their peak. 
They visit between 2000 and 5000 flowers a day. 
In addition to flowers, hummingbirds eat smaller species for protein. Spiders are their favorite. 
Due to how small their legs are, they cannot walk, they can only stand. 
Their colors blend in with their surroundings to protect them. 
Due to their immanent loneliness, they only live for a short time.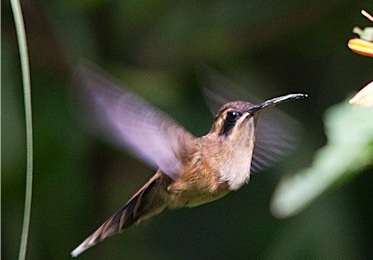 Hummingbirds are reclusive and aggressive. They travel alone and are capable of casting away any other hummingbirds–whether they're male or female–, from their territory when they feel threatened. Depending on their species, some of them can be hermits (like the golirayado); they tend to be more vocal and are distinguishable for their acute harmonies that echoe in forests. 
Predators of a species threatened by future extinction
Hummingbirds are not an endangered species; however, they might be in the future. Most of their predators lurk in the skies: falcons, owls and crows; although there are also some land animals such as coyotes, cats, tarantulas and mantises. Considering climate change and the menaces that result from the deterioration and destruction of their natural habitats, we've become their biggest threat. These destructive practices date all the way to the Victorian era, when thousands of these birds were exported and killed with the purpose of embellishing the royal's hats and over-the-top clothes with their feathers.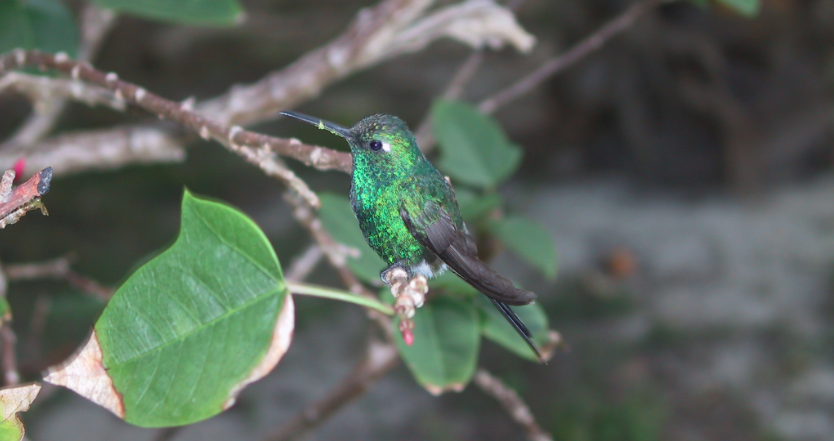 Hummingbirds in Mexico City
Mexico is home to around 60 hummingbird species that migrate from Canada and the United States during the Autumn. Approximately 15 of these species are native to the city, which is why, we can get a fleeting look at one of these birds almost every season of the year. The most common species in town is the Chlorostilbon auriceps, "emerald with a golden crown."
A few years ago, UNAM's Higher Studies Faculty in Iztacala built the first artificial mating garden for hummingbirds, with an average of 150 red flowers native to Mexico City. 
The first store in Mexico devoted to make handmade hummingbird feeders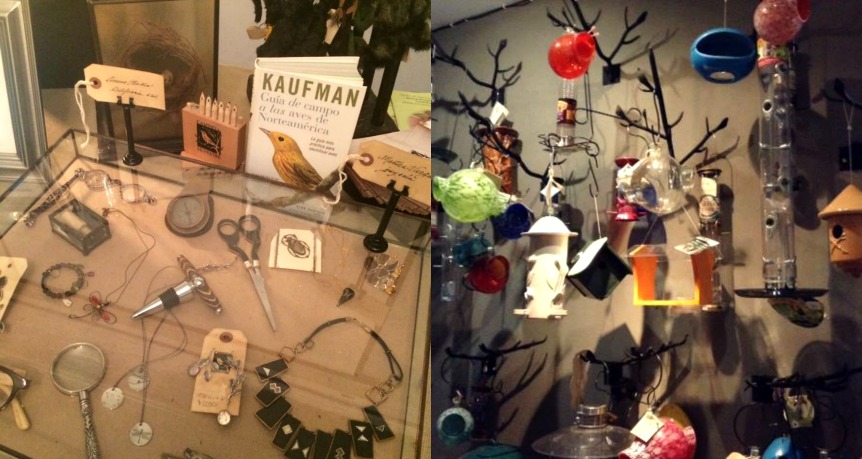 Camino Silvestre is the first shop in Mexico City devoted to in the contemplation of hummingbirds and other wild bird species. They specialize in handmade feeders made with recycled materials from San Miguel de Allende, Guanajuato. When they first opened, they only exported their products to the United States; however, their demand was so big that they now have a store in colonia Roma. In addition to marvelous feeders of all sizes made with second-hand materials, the store offers interior and exterior decorations, including some instruments for bird watchers: binoculars, bird observation guides, books and a countless number of bird-themed toys and jewelry. They're also behind the International Hummingbirds Festival, where several Mexican and foreign experts, such as ornithologists, biologists and sociologists gather. 
Address: Tabasco 195, Roma Norte, Mexico City. 
Tuesday-Saturday: from 11:00 to 19:00 hrs. Sunday from 12:00 to 17:00 hrs.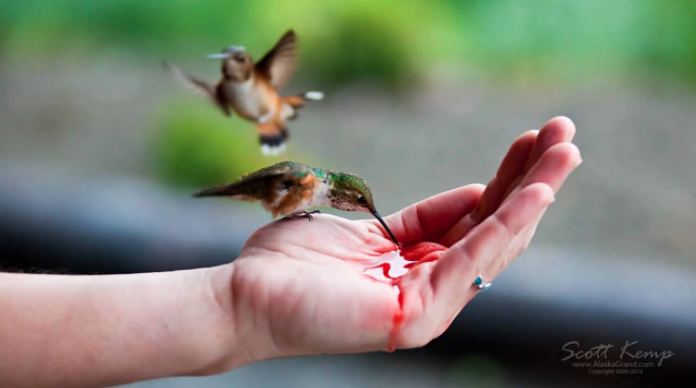 Prepare your own hummingbird nectar
You need four cups of boiling water and 1 cup of sugar. Pour the sugar in the water, mix and let it cool. The liquid must be changed every 2 hours; every 6 during cold weather seasons. 
Attract more hummingbirds
You must be highly observant in order to figure out which flowers hummingbirds like, but you could start by, for example, increasing the amount of food in the feeders to try to gain their attention. 
You can also hang red tape near the feeders, since that's their favorite color, and try placing fruit peels outside to attract mosquitoes, and thus, hummingbirds. Don't forget to place small posts near the feeders so they can stop and rest.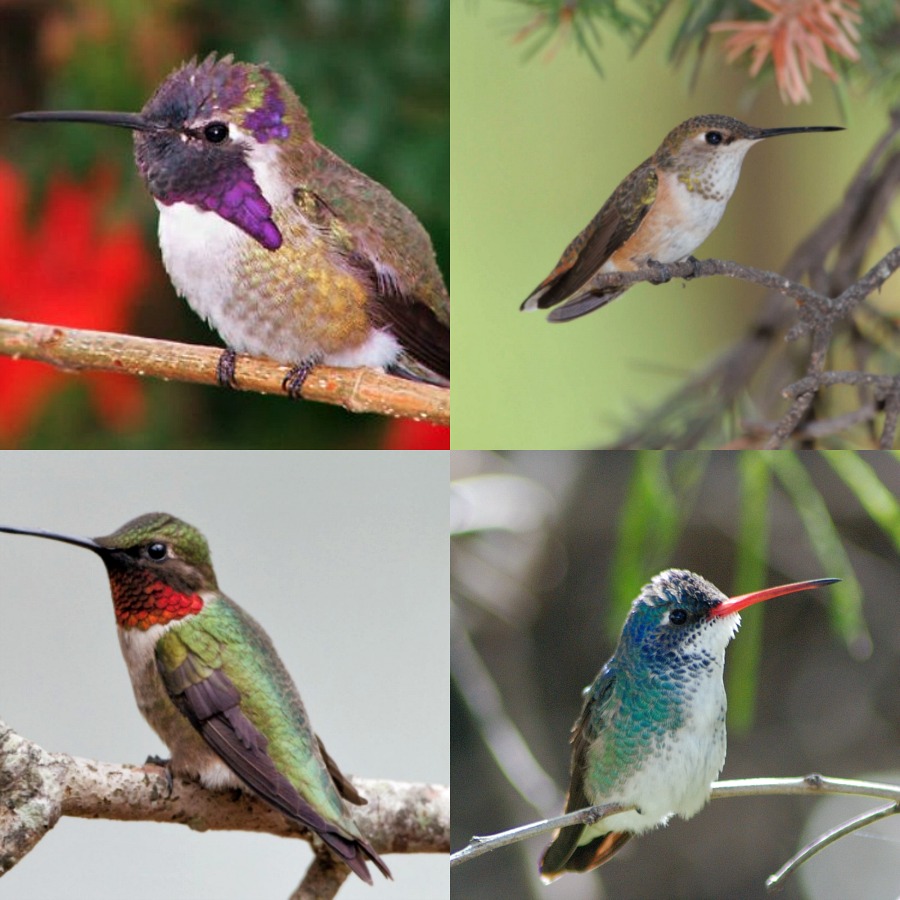 [Colibries de México y Norteamérica]