Mexico City is not just the political and economic capital of Mexico. It's also the country's biggest brain trust and the place where artists, writers, philosophers and talented thinkers of all stripes come together to compare notes. They can be hard to find.
These are the 13 Mexico City public places where you're most likely to find them and inspire your own sense of wonder. If they're not there when you visit, rest assured, they'll be back.
La Casa Azul (Frida Kahlo Museum)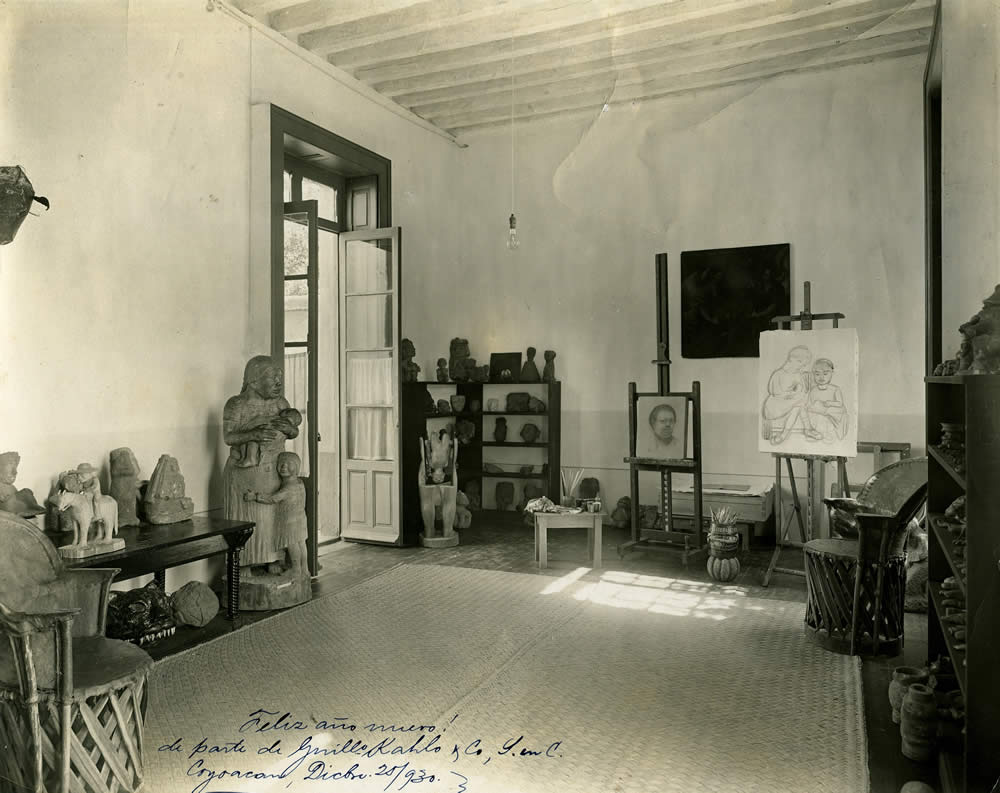 Easily the best known of the "house museums" in the city, Frida Kahlo's residence is not just an art museum, but a stunning portrait of mid-century intellectual life in Coyoacan. In addition to a few really good works, the museum is chock full of tantalizing personal effects from both Frida, husband Diego Rivera and plenty of their well-known international acquaintances.
Museo Casa Luis Barragan
Built in 1947, Barragan's house, walking distance from Metro Constituyentes, is widely considered one of the greatest architecture museums in the country – and still home to Barragan's incredible collection of art. A UNESCO World Heritage Site, visits are by appointment only but the Barragan remains one of the do-not-miss sites in the city.
The Mixcoac Neighborhood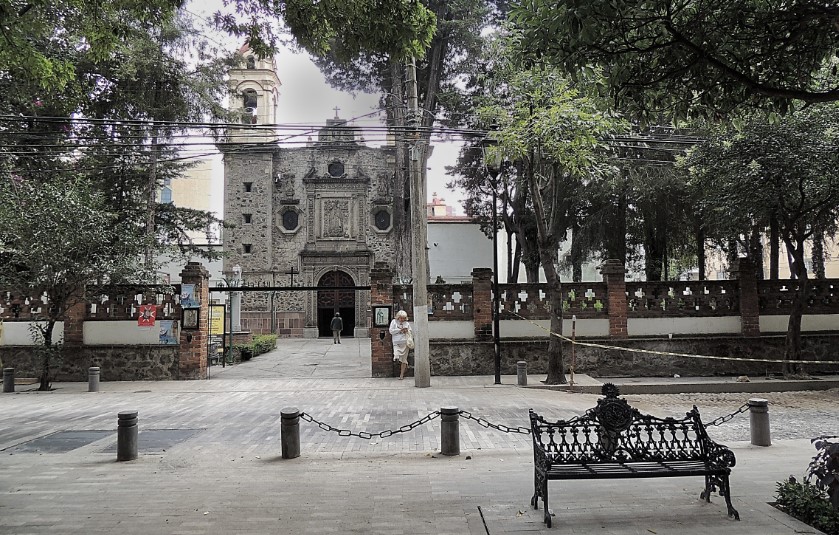 The neighborhood where Mexican intellectual giant Octavio Paz grew up, Mixcoac is one of Mexico City's Barrios Mágicos, those noted for being of particular interest to outside visitors. Strolling visitors pass the Glorieta de Goya roundabout and park, the Antiguo Obraje de Mixcoac, a historic textile mill, and the magnificent Centro Cultural Juan Rulfo. The famous Casa de la Campana ("House of the Bell") and the Plaza Jaurégui are also well worth a visit.
Museo Dolores Olmedo
No privileged heiress here, Dolores Olmedo was a self-made businesswoman and one well-off enough to amass a collection of some of the most important 20th century artworks in Mexico. A frequent patron of Diego Rivera, Olmedo's collections include some of his most important work, some from his wife, Frida Kahlo and work from Angelina Beloff, among others. Exhibition rooms are changed periodically and host temporary exhibits that change with the seasons.
Colonia Roma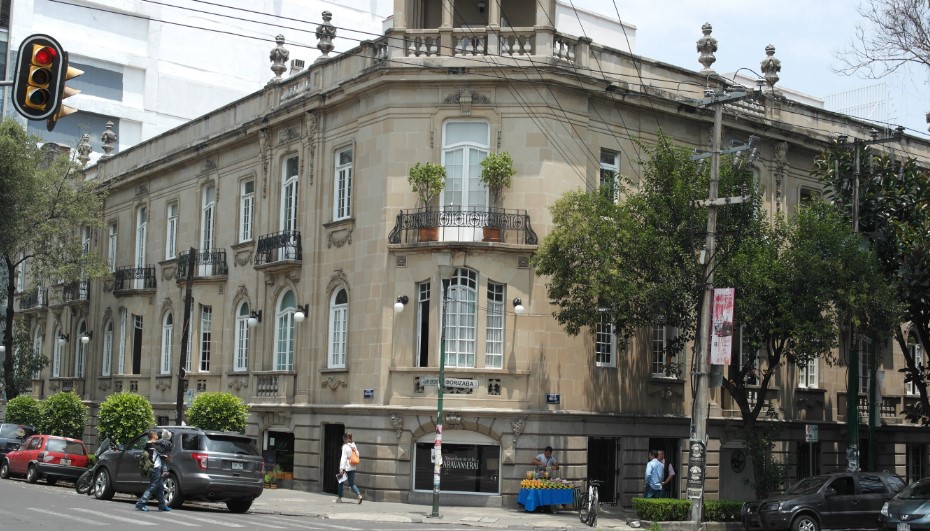 Intellects the likes of Pita Amor, Sergio Pitol, Fernando del Paso, Leonora Carrington and Ramon Lopez Velarde made their homes here and poet Ramon Lopez Velarde had his home made into a museum. But pass a long stroll along the Avenida Alvaro Obregon in Roma Norte for endless cafes, some of the most fashionable restaurants in the city and museums and galleries thrown in for good measure.
Museo Casa León Trotsky
The socialism that never got a chance, Trotsky's final 3 years were likely pleasant judging by the Coyoacan environs. These include La Casa Azul (#1 above). But in this, Trotsky's final home, now another great "house museum," NKVD agent Ramón Mercader actually succeeded in quashing the hopes of the working classes for another few generations. Personal items and furnishings are exactly as they were on that day in February 1940.
Coyoacán Centro Historico
Speaking of Coyoacán, already appearing twice in the list above, take to the historical center for 29 city blocks of some of the oldest city in Mexico City. A visit to the Zocalo will let you hit the surrounding cobblestones in style. The Twin Plazas of Hidalgo and del Centenario are historic and refreshing and give a good glimpse of how life used to be. And a wealth of nearby churches offer not just respite from the heat but always intriguing works of art and space for reflection.
Museo Casa Luis Buñuel
Spain's most celebrated filmmaker took to the Del Valle neighborhood on Felix Cuevas street where he lived until the end of his life. Personal items and some scripts are on display, but so is an intriguing look into one of the twentieth century's most intriguing filmmakers. Cinematic and creative workshops are sometimes held here, but most days it's as brightly lit and nearly abandoned as surrounding residential Del Valle.
Colonia Condesa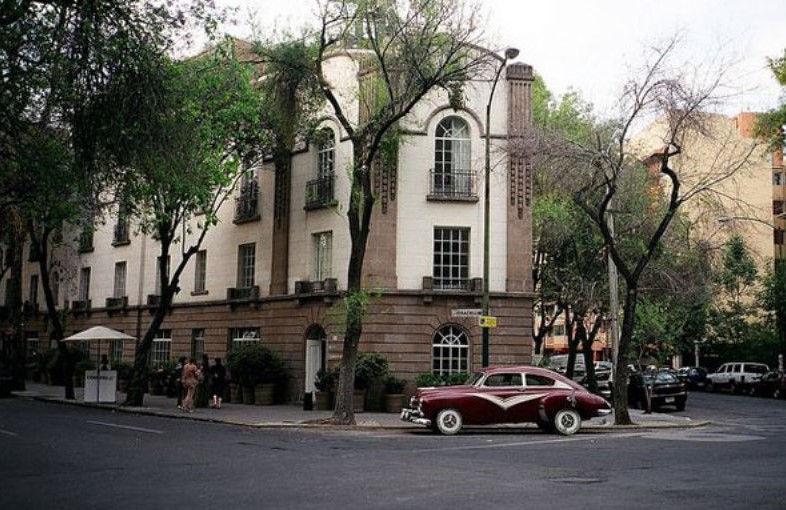 Nearly everyone from the "extranjero" ends up in Condesa anyway. It's a multi-faceted street-by-street display of some of the country's best architecture, but you'll also find shops, cafes, nightlife and The Ruth Lechuga Museum (of literally, some 10,000 pieces of popular art from all over Mexico), The Holocaust Museum, and many of the best galleries and alternative spaces in the city.
Museo Casa de la Bola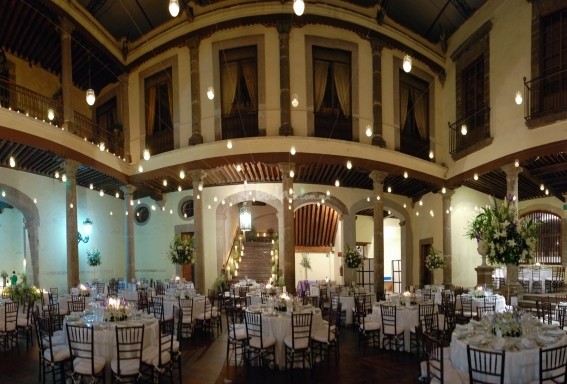 13 rooms of late 19th Century high society finery, the furnishings and decorative art range from the 15th century straight through the 20th. But the villa itself dates from the 16th century when it was the center of a country olive oil estate. Today the building, grounds and gardens are a bit knuckle-biting in terms of overt luxury. In the west side, in seldom visited Tacubaya, it's a good point to stop and reflect on your way in, or out of, far more glittery Santa Fe.
Centro Histórico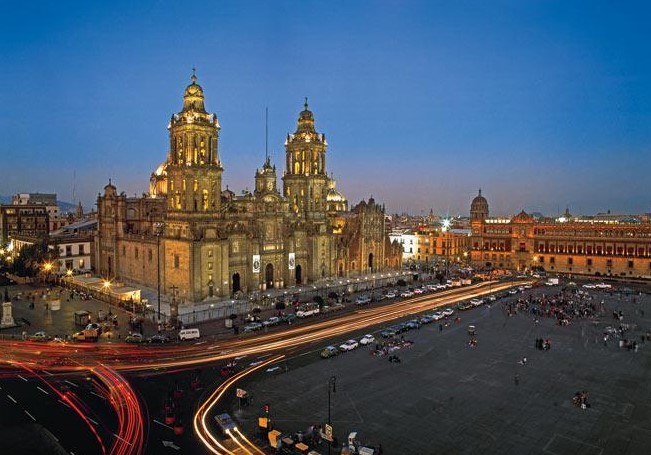 With far too much to recommend, the city center is a daunting labyrinth of the ancient, the merely old and the new. Take in one of the museums, a long coffee and a long walk. Several pedestrian-only streets make it more pleasant than ever, but wander the side streets for glimpses of what author Charles C. Mann called the "first Post-Modern, 21st Century City." He was referring to the 16th Century. It's been the center of the Western World for that long.
Casa del Lago
The cake at the center of Chapultepec Park, the "Lake House" was UNAM's first off-campus Cultural Center. Opened in 1908 as a Biology Lab for the Ministry of Agriculture, it was the headquarters of the University Biology Department all the way till they moved to the main campus in 1959. As a cultural center, it truly shined and played host to many of the most important activist and insurrectionist artist's groups of the late 20th Century. As host of an important documentary filmmakers group, it's taken on special significance for the city's cinephiles. Of course, just getting there through one of the largest city parks in the world is also an intellectual adventure.
Anahuacalli Museum
Not nearly as well visited as some of the other collections celebrating Diego Rivera, the Anahuacalli was Rivera's own museum dedicated to the preservation and display of the nearly 50,000 pieces of Pre-Hispanic art and artifacts collected during his lifetime. Completed after Rivera's death, the museum is a stunning architectural work that lends a solemn weight to the museum grounds that include extensive ecological gardens. A few galleries are given over to Rivera's own life and works, and views from the observation deck are not to be missed.