San Miguel Chapultepec is one of the hot and happening – though much less well known neighborhoods near the center of Mexico City. Located across from Bosque de Chapultepec, one of the largest city parks in the world it's a mix of residential and retail shopping, with plenty of charm mixed in for good luck. The most famous attraction is the Chapultepec Castle. Its rich history and architecture makes this palace a must-see site.  In recent years colonia San Miguel Chapultepec has become a residential artistic area, with a mix of tree-lined streets, art galleries, stately homes, old buildings, and cultural points of interest.  
One of CDMX's most famous art galleries is also in this neighborhood: the Kurimanzutto gallery, which exhibits the paintings, drawings, sculptures, and more, of 31 artists, both on a national and international level. 
You may also visit Galería de Artes Mexicanos, which was the first gallery in the neighborhood, founded by Carolina and Inés Amor in 1940. The GAM not only displays the works of national figures, such as Rufino Tamayo and Frida Kahlo, but it promotes young artists. The art gallery is inside a building that was designed by Mexican architect, Andrés Casillas de Alba.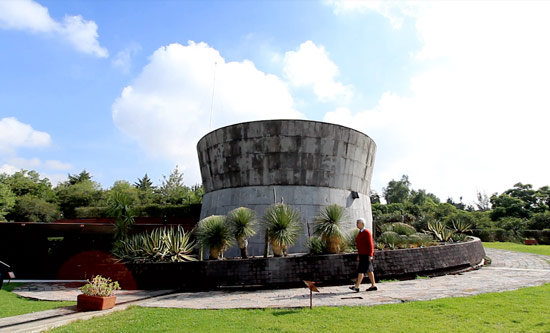 The Museo de Caracol is also a great option to spend the morning learning about the history of the country in an entertaining and interactive way. Miniature models of structures and attractive displays depict the victories, failures and losses, of Mexico. Occasionally even workshops, concerts, and speeches are hosted in this museum.
Amor Casero, on General Juan Cano, is a wonderful ice cream parlor and one of the best in Mexico City. It sells novelty ice creams, using 100% natural Mexican ingredients. The parlor has its own garden, the perfect place to relax and enjoy an ice cream in the afternoon or early evening.
Sal y Dulce, located on Gregorio V. Gelati, is a pretty café that serves original gastronomic creations. They offer a wonderful breakfast menu, including typical eggs, fresh fruits and authentic sweet bread. For lunch, again there are many options, from light snacks to more filling dishes such as lasagna or a chicken curry.
Mercado El Chorrito, easily accessed from the Constituyentes metro station, is a popular market, bustling with life and activity. You'll find everything from fresh groceries, flowers and snacks, since there are many stalls and street vendors selling tacos, atole, enchiladas, tortillas and other traditional Mexican antojitos.
The Sanctuary 'La Sabatina', dates back to 1910, only recently became a parish in 1972. The works of art inside add to the parish's magnificence, while the rays pour through its beautiful stained-glass windows. This parish makes for a peaceful resting place while you are discovering San Miguel Chapultepec.
La Casa del Tiempo is another addition to San Miguel Chapultepec's collection of galleries. Humanities, literature and art are what thrive within this gallery, which offers free activities to explore them. Monthly screenings from the great classics to smaller independent films are shown. 
Casa Gilardi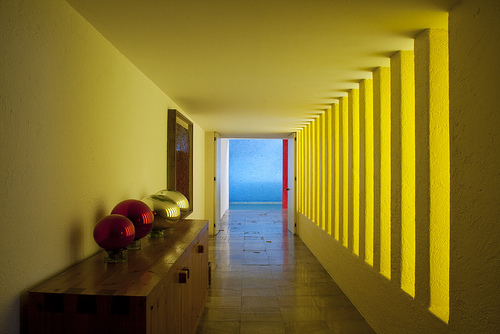 Built by Luis Barragán in 1976 this house is defined by its colors, textures, sequences and disposition of spaces, and the use of light across the different rooms in the houses creating luminous spaces. One of its amazing innovations is a pool in the living room combining solid and liquid elements. A pinch wall coming out of the water interacts with the geometrical shapes and forms generated by a special light that transforms the space throughout the day. 
Location:
Centrally located, this neighborhood is east of Condesa, and is bordered by the Chapultepec Park on the north, Av. Chapultepec and Av. Constituyentes on the west, Av. Jalisco/José Vasconcelos on the east, and Av. Observatorio to the south.
Transportation:
Metro stations on the neighborhood's border are Chapultepec, Juanacatlán on Line 1; Constituyentes de la Line 7 y Tacubaya de la 1, 7 y 9.
Metrobús Line 2 serves Eje 4 Sur until Tacubaya with stops at De La Salle, Parque Lira, Tacubaya and Antonio Maceo (corner of Jalisco).
EcoBici bikeshare bikes may be rented.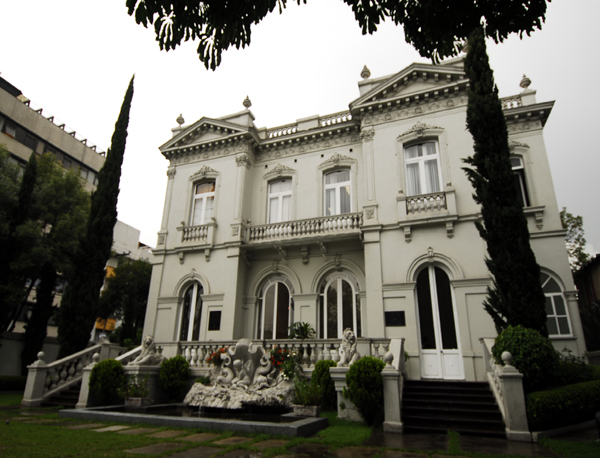 Colonia San Miguel Chapultepec dates back to the 16th century when the barrio of San Miguel Culhuacatzingo used to be a part of villa de Tacubaya; a land with scattered, humble houses and pieces of land where the batalla de Invasión Estadounidense was fought, in 1847. 
In the beginnings of the 20th century, lands were there used to be haciendas were fractioned and eventually the whole Tacubaya zone went through a drastic transformation. Old houses owned by rich families were demolished and a new middle class society was born in what we call today colonia San Miguel Chapultepec.
Eating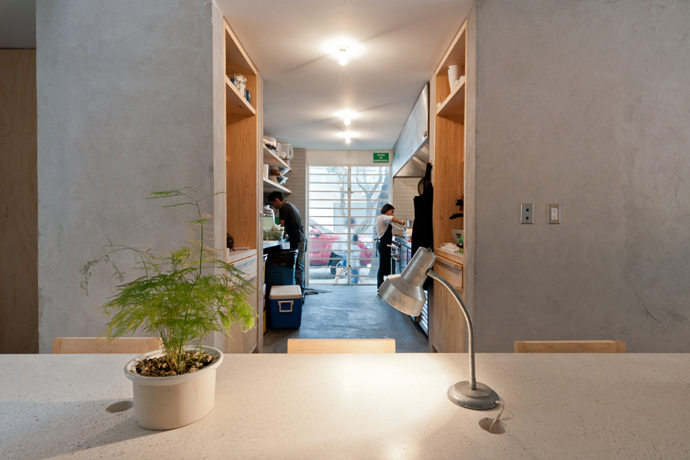 Café Zena (Protasio Tagle 66 A)
El Mirador (Cantina – Av. Chapultepec 606)
Hare Krishna (India/Vegetariana – Gob. Tiburcio Montiel 45)
La Ventanita (Café – Rafael Rebollar 95)
El Matador (Mexicana – Gobernador José Guadalupe Covarrubias 7)
Fêting
Cantina del Bosque (José Vasconcelos 21)
Van Rock Café (Av. Jalisco 145)
Salón Bar Los Abetos (Avenida Jalisco 152)
Cantina El Puerto de Veracruz (Av Revolución #10-B)